Metabo Speed is a bottle coming with 60 capsules sold on basically all third party retailer websites. They claim that the "celebrity diet pill is here." They claim that it is an extraordinary metabolic booster and you will be able to burn energy and fat at such a rapid rate to exceed your consumption. They talk about its high quality formula and the idea that it combines only the best of fat burners on the market.
They even go on to claim it was on the Oprah show and featured in New Idea magazine. More likely, an ingredient they claim to use was featured on Oprah. Metabo Speed as a product has never been featured in any major magazine, except for those whom they paid for advertising, and it has certainly never been featured on Oprah.
So how does Metabo Speed Work? It has a blend of extremely popular ingredients that you will see in many other diet pills, in fact ingredients that you will see in just about every other diet pill. So you have to ask yourself, what's the difference, and why should you buy it again or pay more for that matter?
Metabo Speed starts out with guarana. When combined with damiana and yerba mate, it promotes greater weight loss by slowing the rate at which the stomach empties itself. This being said, they do not actually have that combination. Without those ingredients, guarana has no weight loss effect at all. It is nothing more than a glorified form of caffeine that doesn't actually burn fat.
Second, they have bitter orange extract otherwise known as synephrine. It has been popularly used as an alternative to ephedra, claiming to be safer. But there have been some cases reported where users of synephrine were actually experiencing some of the same side effects with ultimately speaking this cousin of ephedra. And they haven't always seen the results desired.
Third, they use green tea. Green tea is one of the most popular fat burners out there. It also has antioxidant power, and it requires at least 400mg if not more to actually see results. This being said, they do not actually have this. They put this in a small 160mg proprietary blend mixed with several other ingredients that take up part of that 160mg. So in short, green tea is not an appropriate option. Their other ingredient known as Korean ginseng root essentially presents the same problem, and both of these cause various caffeine related side effects such as insomnia, jitters, shakiness, racing heartrate, high blood pressure, etc.
Garcinia cambogia is actually quite useful, but only in doses of 1500mg or more. It's mixed into that 160mg proprietary blend. Even if it were the only ingredient there, it would not measure up. It is largely recognized as a way to block carbs. However, with this particular ingredient, it's best when mixed with gymnema sylvestre and chromium.
The rest of the ingredients do not pertain to weight loss at all. They include bee pollen, white willow, and vanadium. Yes, they may reduce pain, reduce swelling, and help you to relax. But this does not exactly equate to weight loss. You would just end up wasting time and money on these.
We would not recommend Metabo Speed. They talk about extreme and lasting benefits and weight loss. They talk about the most powerful fat burners. But frankly speaking, they don't actually have them! They don't have anything that would suggest that you would actually see any greater results. WE would definitely recommend finding something else.
Related information
Hydroxycut Hardcore X Reviews
Hydroxycut Hardcore Reviews
Hydroxycut Advanced Reviews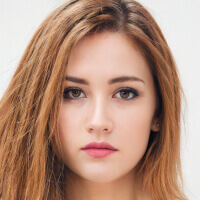 Jackie Hogan, MS, RD is a registered dietitian based in Los Angeles. She is a member of the California Academy of Nutrition and Dietetics (CAND-LAD) and the Dietitians in Integrative and Functional Medicine Practice Group and Academy of Nutrition and Dietetics. Jackie has been featured on Women's Health, Fitness Magazine, Women's Fitness, and Men's Fitness magazine.