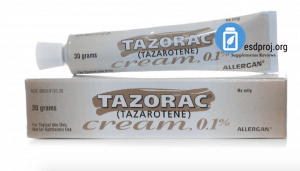 Having either acne or psoriasis can be heartbreaking. With acne, people feel dirty, ugly and self conscious. They wonder if anyone can see past their acne. Psoriasis, specifically plaque psoriasis, is even more difficult, as it is categorized as a disease. Plaque psoriasis involves swollen red lesions with a silvery white cover located on the lower back, elbows, knees and scalp.
Because these raised bumps are aesthetically unpleasing, people who have psoriasis may feel self conscious and unattractive as well. Fortunately there is a solution, or at least a way to better both of these problems. The prescription medications Tazorac cream and Tazorac gel, also known as Tazarotene, can help clear up both acne and psoriasis.
In terms of acne treatments, Tazorac comes in two forms: Tazorac cream and Tazorac gel. Depending on the severity of the acne and the patient's skin sensitivity, the dermatologist will prescribe either Tazorac cream or Tazorac gel. Tazorac cream has a moisturizing component in it, and is optimal for people with dry or sensitive skin. Tazorac is a retinoid and works by slowing the growth of skin cells and it is thought to reduce sebum production. The medication is colorless and odorless and doctors recommend that people apply Tazorac cream or Tazorac gel once a day, generally before bed.
Many people complain about the harsh Tazorac side effects. The acne treatments can cause more breakouts, make skin dry and itchy, make skin become red and then peel, and sometimes even cause extreme drying and cracking of the skin.
However, many of the Tazorac side effects go away in the first two to four weeks. Also, when the skin becomes irritated and begins to peel, this is a sign that the skin is regenerating. If patients stick to the doctor's regimen religiously, they should see results within four weeks. On the Ask a Patient database, many people complain about Tazorac side effects such as dry, sensitive skin or skin inflammation, but say that sticking with Tazorac cream really cleared up their acne.
For psoriasis, Tazorac cream and Tazorac gel works by slowing the skin's regrowth. In general, when treating plaque psoriasis, the skin inflammation becomes more red. The product makes people more sensitive to the sun and may dry skin. Because of this, doctors suggest that patients should use a moisturizer. People suffering from psoriasis can see results in as few as two weeks, but for most people, it takes long as eight to 12 weeks. In some cases, Tazorac cream and Tazorac gel can trigger a remission of lesions.
When people have stubborn acne or plaque psoriasis and nothing seems to work, Tazorac cream and Tazorac gel are helpful options. The FDA approved Tazorac cream can give people beautiful skin and even a new outlook on life. For more information about Tazorac cream or Tazorac gel as acne treatments, go to www.tazorac.com. For information about Tazorac cream or Tazorac gel as a psoriasis solution go to www.psoriasis.org and click on topicals.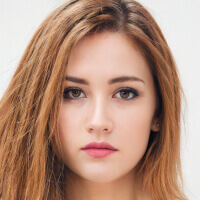 Jackie Hogan, MS, RD is a registered dietitian based in Los Angeles. She is a member of the California Academy of Nutrition and Dietetics (CAND-LAD) and the Dietitians in Integrative and Functional Medicine Practice Group and Academy of Nutrition and Dietetics. Jackie has been featured on Women's Health, Fitness Magazine, Women's Fitness, and Men's Fitness magazine.