Promising hardcore strength and extreme results, Xenadrine RZR-X claims that you will achieve rapid weight loss results, thermogenesis for metabolic amplification as they put it, increased energy and mental focus, and increased training intensity in the gym. They claim that with the extreme Xenadrine name behind them, they literally cannot fail.
So how does it work? Well, Xenadrine history is not exactly optimal. While their products are well known as popular through amazing advertising, they are not high quality. They aren't known for causing any results while still causing side effects, which obviously does not work for many people. Its ingredients in some cases can promote weight loss. But with extremely small and insufficient proprietary blends and frankly quite a few mostly caffeine related side effects, it will not actually work.
Essentially speaking, it uses a few different complexes. Its first complex is called "Oxiburn." Oxiburn includes yerba mate, guarana, caffeine, and damiana. On the plus side, this combination of yerba mate, guarana, and damiana has the potential to promote weight loss as does caffeine. Without the combination of before named 3 ingredients, you would not see any results. However, with only a 1066mg proprietary blend, you can be ensured that it won't have the required 400mg of caffeine alone or any proper amounts of other ingredients at all.
Their second blend is called myodrene RFA-X and it includes yohimbine, muira puama bark, and ginko leaf. We never actually like to see the presence of yohimbine. Yes, they have a small proprietary blend. But it's a scary thing when they use an ingredient that is meant to be a sexual stimulant for men, not a weight loss supplement, and they don't warn against women using it. Moreover, it is a scary thing when that same ingredient has been known to cause heart attacks, strokes, renal failure, and severe kidney damage. This being said, it shows reckless disregard, and the other ingredients in this mix don't promote weight loss.
Moving onto the third blend, you get CytoMelt which includes l-ornithine, saw palmetto, inositol, and l-lysine. We have to stress the fact that realistically speaking, amino acids do not promote weight loss. This being said, that automatically eliminates most of these ingredients. Then there's saw palmetto. It's a natural supplement we're definitely familiar with, but not for weight loss. We've seen it again in sexual stimulants for men!
And finally you get the Ampil FX blend which includes borage oil seed, GABA, alfalfa seed, and l-histidine. We have to wonder if they really thought all of these ingredients were connected to weight loss or what? I mean really, most companies just use common ingredients that nonetheless could promote weight loss. But then they use small amounts. This formula doesn't even bother giving you that.
So in short, we would not recommend using this formula. We are skeptical of Xenadrine products as a whole for a reason. But we still gave this a fair review. This being said, obviously it had the same results or rather lack thereof, and there is no reason to really recommend this particular product. Luckily, there are plenty of other products out there with actual results, and you don't have to suffer through many of the side effects connected to this.
Related information
Accelis Reviews
Xanthadrene Reviews
Abdominal Cuts Reviews
Muscle Might Reviews
Lipo 6 Black Reviews
Lipo 6 Reviews
8-FX Reviews
FatBurn7 Reviews
Slimquick Reviews
Liporexall Reviews
Fat Burners
Fat Blockers
Pineapple fat burner
Best exercise to burn fat
Arson fat burner
Thermogenics
Belly fat burner
Nutrex Lipo 6
SlimQuick female fat burner
Ripped Fuel
Relacore
Metabolife
Hydroxycut Hardcore
Burn fat naturally and healthily
Stacker 3: ephedra free fat burner & metabolism booster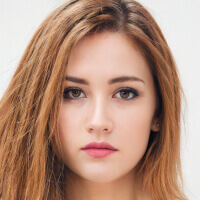 Jackie Hogan, MS, RD is a registered dietitian based in Los Angeles. She is a member of the California Academy of Nutrition and Dietetics (CAND-LAD) and the Dietitians in Integrative and Functional Medicine Practice Group and Academy of Nutrition and Dietetics. Jackie has been featured on Women's Health, Fitness Magazine, Women's Fitness, and Men's Fitness magazine.